Garth South Committee
Name: Candy Burnyeat
Role: District Commissioner
Bio: My first encounter with horses was not promising, I got both barrels in the knee caps from a shetland when I was 4 but loved it and learned where not to stand.
Haven't lost the bug since. Bred a few, owned even more, fallen off a lot, won little, largely stick to two feet these days.
Luckily daughter (Poppy) rides better! For decades had coolest job helping organise the biggest horse shows and championships in the UK and around the world, including as Media Director of equestrianism (2008 Beijing Olympics), Press Officer of the Pony Club for years and Director of the Pony Club National Championships in the mud at Sansaw in 2004.
Name: Kay Briggs
Role: Secretary

Bio:
Name: Sheila Kinnear
Role: Treasurer
BIO: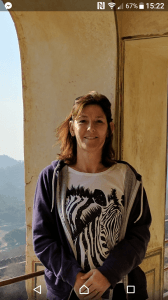 Name: Amanda Cottingham
Role: Safeguarding Officer/ShowJumping/Polocrosse/ Health and Safety
Bio: I don't have a 'horsey' background but got involved in pony club when my youngest daughter, Abi (18) started riding 9 years ago. A friend from school suggested she went along to mini camp and she's never looked back.
Seeing all the amazing opportunities and fun that she had with pony club, made me realise that joining in and having a go are the most important things. I've learnt so much watching, listening and helping at rallies and camp that I'm now a convert and have my own hairy cob and am sometimes brave enough to ride Abi's horses too!
Name: Sharon Wayman
Role: Chief Instructor
Bio: Sharon Wayman is the Assistant Chief Instructor to Garth South Pony Club. She is hugely successful at building the confidence of young children by encouraging them to believe in themselves. Sharon encourages the development of balance and coordination in a fun and safe environment, with each child gaining many friendships along the way. She has been instrumental in helping members succeed at both eventing and show jumping with many attending mini championships.
Sharon has taught for over 30 years with a wealth of experience in the UK and abroad and has been involved in coaching Garth South for 20 years (although took a gap when her father was ill). Sharon examines and coaches children from lead rein to C test level in the Pony Club and is on the BHS Instructors Register keeping up to date in all aspects of health and safety and coaching and when possible acting as a mentor to younger coaches. Sharon is a Riding and Road Safety trainer and working towards becoming an assessor.
Out of pony club Sharon works closely with a young rider aiming at the pony Europeans. She also finds herself now teaching the parents of children she used to teach often helping them gain confidence after a riding break. Some of these and others are taking on the wobble berry challenge in 2017.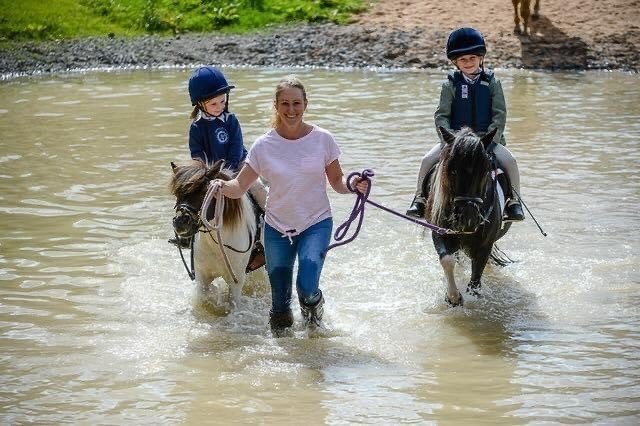 Name: Wendy O'Carroll
Role: Organiser, Mini Minis
Bio: We joined Isabelle to Garth South Pony Club when she was 3 and Holly and Walter have 'attended' since birth. I can often be seen dashing around with children, pushchair, ponies and a cup of tea in hand whilst trying to take photos of all our lovely members taking part in the rallies.
I organise the Mini Mini Rallies and Garth South Mini Camp. I enjoy seeing all our members on their Pony Club journeys. I love that when you bring a group of children together with the same common interest even if they are the shyest of children they bloom and make friends.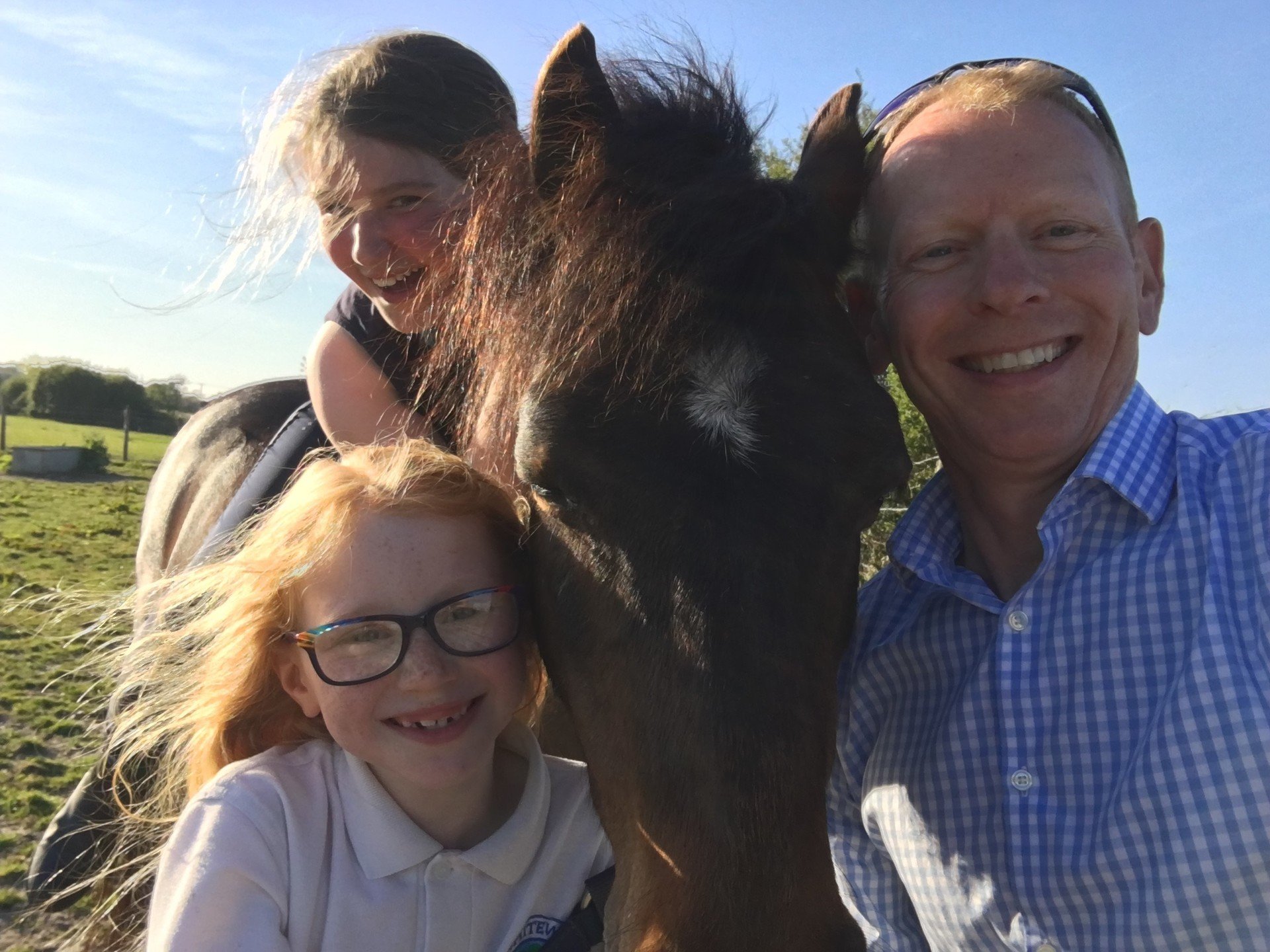 Name: Colin Wilson
Role: Organiser, Mini/PC80
Bio: Dad to Isabel and Tilly, who are both members of the Pony Club. I was a late comer to horse riding, only starting in my twenties (which is a long time ago now!) and I'd be best described as a happy hacker :)
I love spending my spare time with my family having fun with our three cheeky ponies.
I organise the Minis Rallies, which is so rewarding as we see the children continuing to develop their confidence and proficiency in riding, whilst having loads of fun in the process!
Name: Tash Rougier
Role: Organiser, Novice/PC90
Bio:
Name: Nicki Boston
Role: Organiser,Seniors 100/110
Bio: