Garth South Instructors
Garth South are very lucky to have proven experienced instructors helping us with your training.
David Sheerin BHSI, BE Accredited Trainer
David has a wide variety of experience ranging from Racing to International 3-day Event yards. This experience and travel has given him a solid background in an ever changing and growing equestrian world. His previous job saw him producing and competing young event horses with great success.
David is a British Eventing accredited coach and works closely alongside world class trainers to develop his own skills, this enables him to pass on current coaching philosophies to students and clients, as well as adding his own experience to the mix.
David has 5 horses to event for the 2011 season, ranging from youngsters up to Advanced. In 2010 he completed Blenheim International Horse Trials, and gained a place on the European 2* eventing squad. David has continued to event several horses throughout the 2016 season and is set to contest the 5 year old championships at Osberton in October.
Sharon Wayman
Sharon Wayman is the Assistant Chief Instructor to Garth South Pony Club. She is hugely successful at building the confidence of young children by encouraging them to believe in themselves. Sharon encourages the development of balance and coordination in a fun and safe environment, with each child gaining many friendships along the way. She has been instrumental in helping members succeed at both eventing and show jumping with many attending mini championships.
Sharon has taught for over 30 years with a wealth of experience in the UK and abroad and has been involved in coaching Garth South for 20 years (although took a gap when her father was ill). Sharon examines and coaches children from lead rein to C test level in the Pony Club and is on the BHS Instructors Register keeping up to date in all aspects of health and safety and coaching and when possible acting as a mentor to younger coaches. Sharon is a Riding and Road Safety trainer and working towards becoming an assessor.
Out of pony club Sharon works closely with a young rider aiming at the pony europeans. She also finds herself now teaching the parents of children she used to teach often helping them gain confidence after a riding break. Some of these and others are taking on the wobble berry challenge in 2017.
Shelly has worked with horses since leaving school gaining her BHSAI at 17 then going onto work with a top eventer.

Here she produced/broke young event horses and helped with the training of all horses up to 4*.
Shelly gained her BHSIT at Wellington where she carried on teaching and breaking in young dressage horses and also competing her own horse at BE Novice.
Since gaining her BHSIT Shelly has been freelance for 16 years helping numerous partnerships to gain enormous successes the best being a long list for the British junior evening team. Also many going onto u18s success in the BE100 and 1* and pony club championships. With one of her students winning the overall open dressage championships.
Recently qualified as an Equine Sports Massage Therapist which is bringing another dimension to her teaching.
Josh Hawksworth BHSAI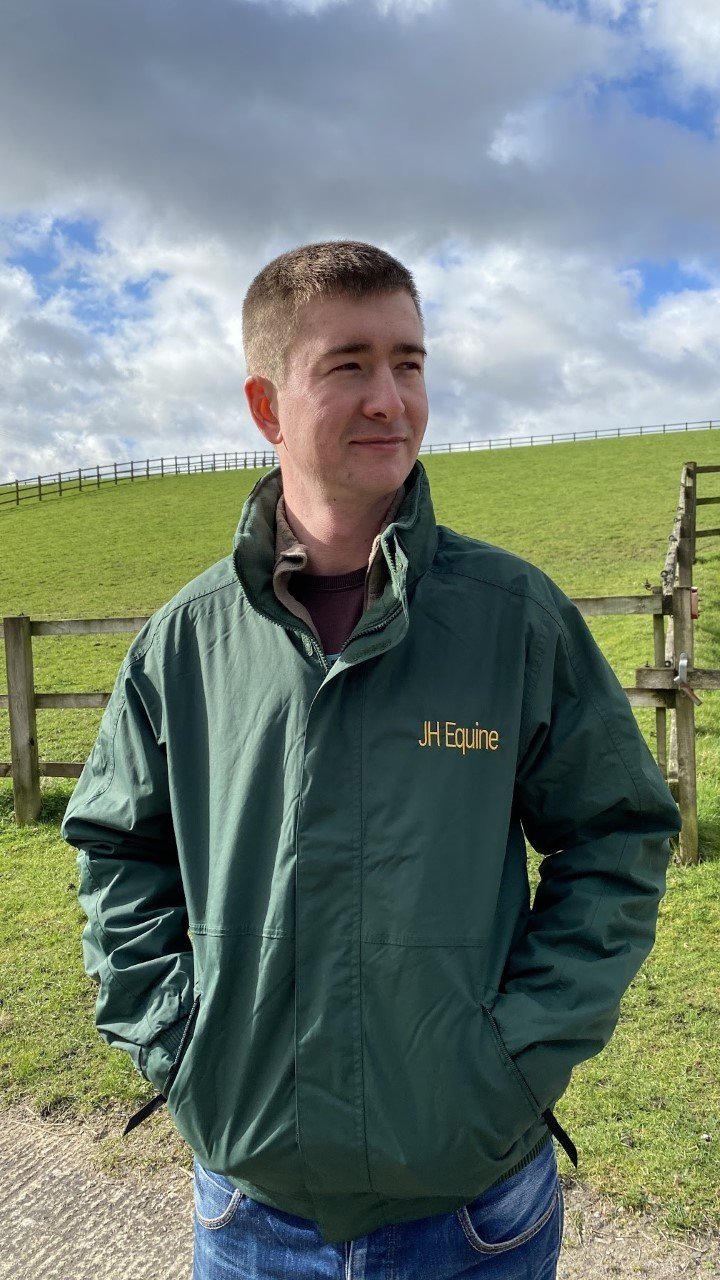 I'm a UKCC Level 2 Coach and BHSAI, with many years of experience coaching all levels of ponies, horses, and riders in all disciplines. I have ridden all my life, initially show jumping and eventing ponies in the Pony Club and NSEA, and then producing and competing a wide variety of horses at all levels of British Showjumping.
I get real pleasure from seeing the horse/pony and rider combinations I work with grow in confidence, build their partnerships together, and have fun. Whatever your goal, I have the tools and techniques to help you achieve
Uma Dare
I have been a member of Garth South since I was 2 years old on my very special Shetland pony Harry who was passed through and around Garth South for many many years! Being a part of Garth South is how I met some of my closest and best friends who will now be in my life forever!! From being a member I volunteered with GS from an early age helping at mini camps and my younger sisters rally's with Garth South always promoting joining in, pony or no pony ! GS has allowed me to enjoy and compete in mounted games, polocrosse, triathlon, eventing, dressage, showjumping and so much more! You name it and GS has probably done it!
I love teaching with GS, and have many role models to look up to! GS provided all the help and training I needed to be able to teach! My age group is mini minis and minis where we have so much fun and I teach or volunteer any chance I get! The pony club is such a family that I feel very privileged to be a part of for my whole life!