Garth South Grassroots
The group for any age riding at PC80/90 ...
All disciplines including dressage, showjumping, xcountry and tetrathlon.
Competitive members have the opportunity to team up for the Pony Club Grassroots championship held every summer at regional levels in Dressage, Showjumping and Eventing.
There is also the Winter league qualifiers and championships every spring in showjumping and dressage that are popular within this group.
The group includes both competitive and non competitive members that come together for all training, rallies and general pony club fun. Pony Club Camp held every summer is a firm favourite amongst the members.
What level does my child need to be to join the group?
You need to be confident in dressage at preliminary level and jumping up to 85/90cm.
This is a 'stepping stone' group from minis to Novice/PC90.
Grassroots' Organiser
Tash Rougier
What our Members Say!
"I am in to all sports but pony club camp takes priority every summer and definitely keeps me interested in riding and keeping up with my friends that ride."
Will – Age 12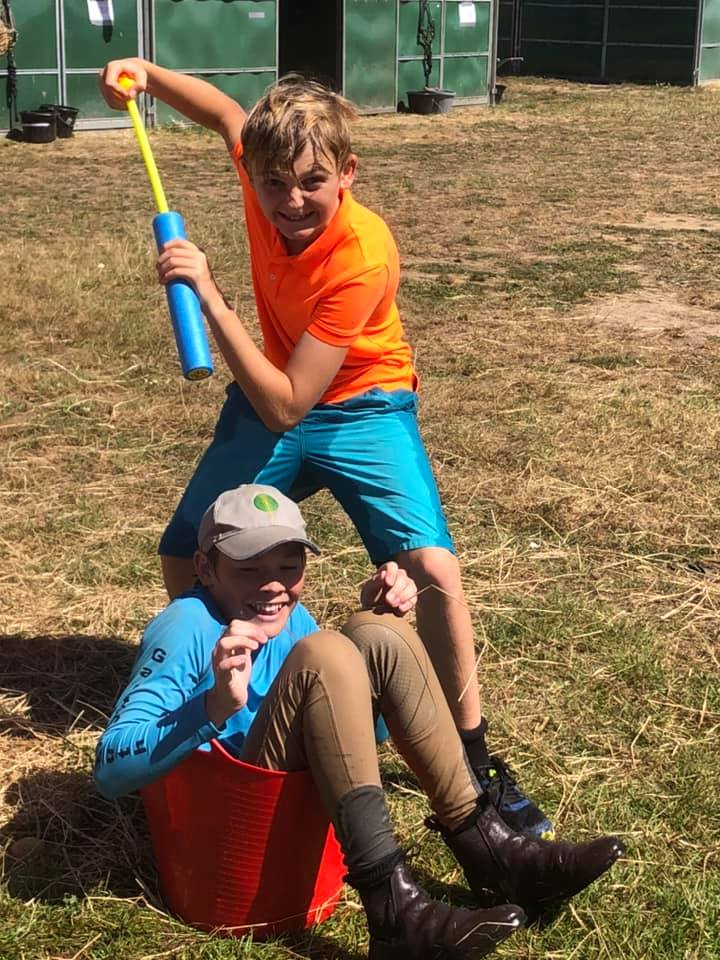 "I have made so many lifelong friends and learnt so much at rallies. The instructors are great and rallies always fun. I look forward to camp every year where it is the best time."
Olivia – Age 12