Garth South Novice/PC90
The group for anyone competing at PC90 ...
Novice/PC90 are involved in all disciplines the most popular being dressage, showjumping, xcountry and Eventing.
Competitive members have the opportunity to team up for the qualifiers and the Pony Club National Championship held every summer.
There is also the Winter league qualifiers and championships every spring in showjumping and dressage that are popular within this group. The group includes both competitive and non competitive members that come together for all training, rallies and general pony club fun.
Pony Club Camp held every summer is again a firm favourite amongst the members.
What level does my child need to be to join the group?
Dressage at Novice level and jumping up to 1M
Novices'/PC90 Achievements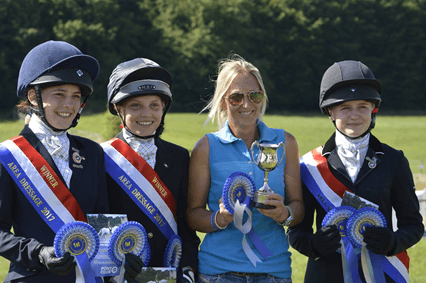 Area Dressage Team Winners 2017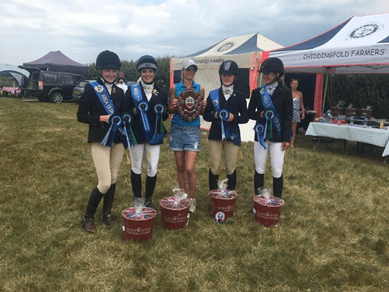 Area Dressage Team Winners 2018
Area Dressage winners 2016,2017,2018.
At National Championships in Dressage Team 7th 2016, Team 6th 2017, team 2nd 2018 with numerous individual placings from Eliza Young, Maddie Young, Liv Irby, Kati Dougal and Eliza Mackworth-Praed who won in her arena in 2018.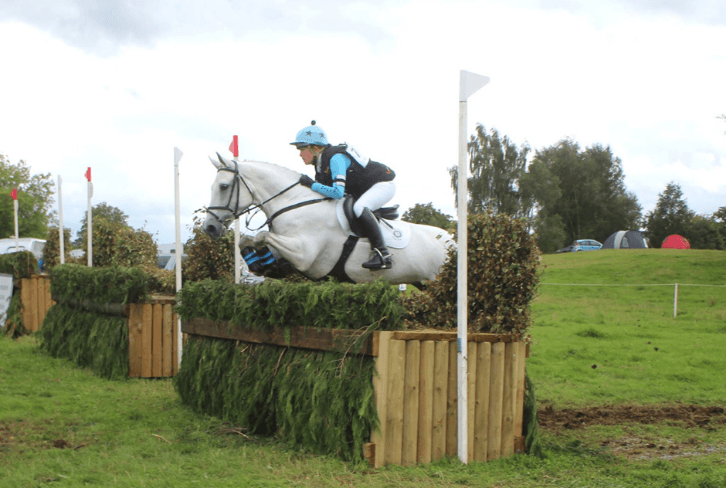 Winners area Eventing 2017 and team 2nd on 2017.
Maddie Young on Piper @ National PC Champs 2017. 10th place.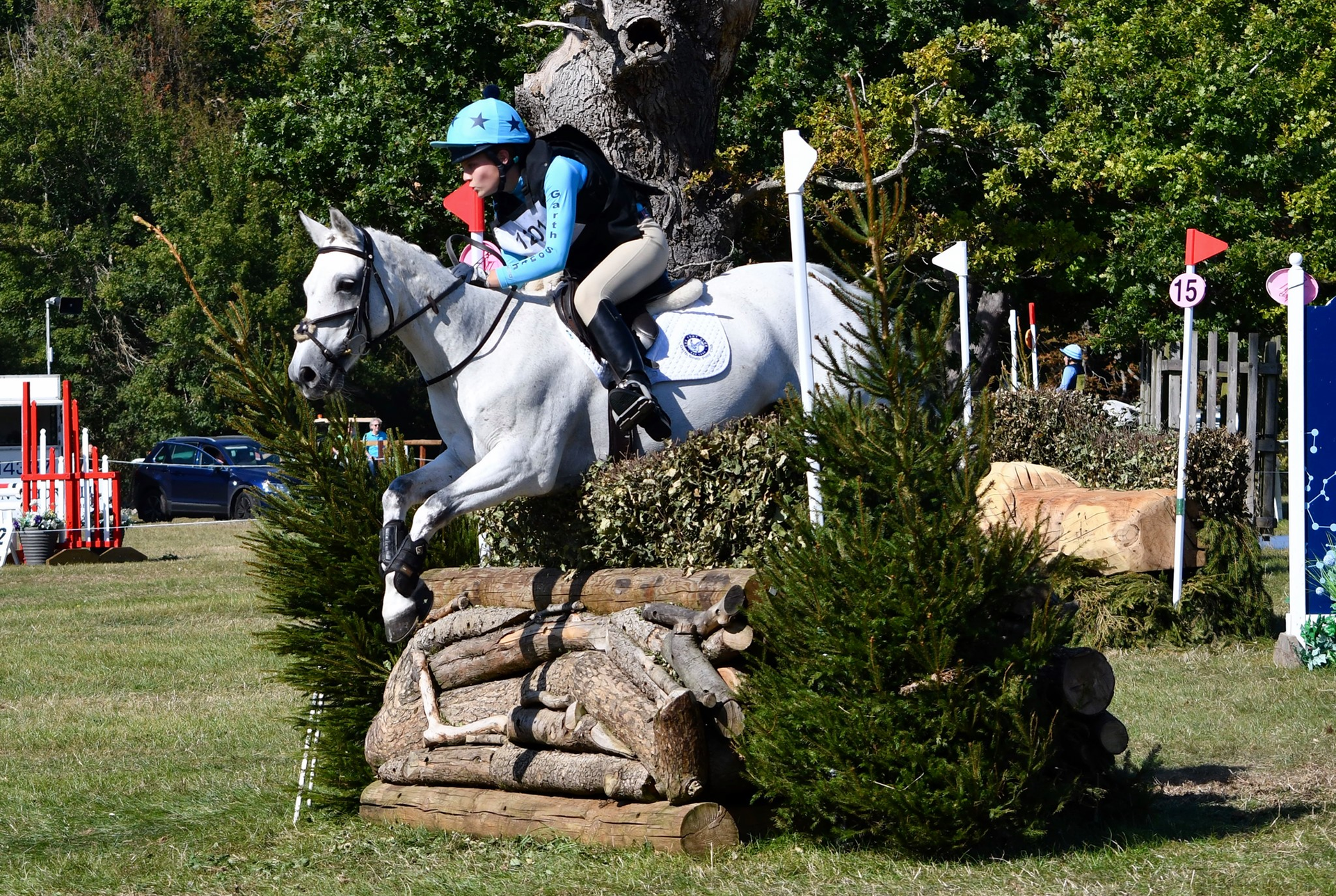 Bleinham arena eventing teams 2019 (Liv Irby on Harvey)